Now you know I love my first ipod...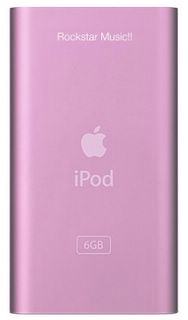 my latest love

I have replaced it twice, but I am running out of time before apple care dies.
Now, I had considered the nano, but it only had up to 1,000 songs, and my baby above had 1,500. I was tempted yet again when the whole ipod+nike sport kit running thing got introduced, but not enough. (Although the idea of someone whispering my pace at regular intervals in my ear gives me happy chills.)
Don't you worry, my favorite company has taken my wish and
and raised me one
as par for the course.
God I love Apple. *sigh*